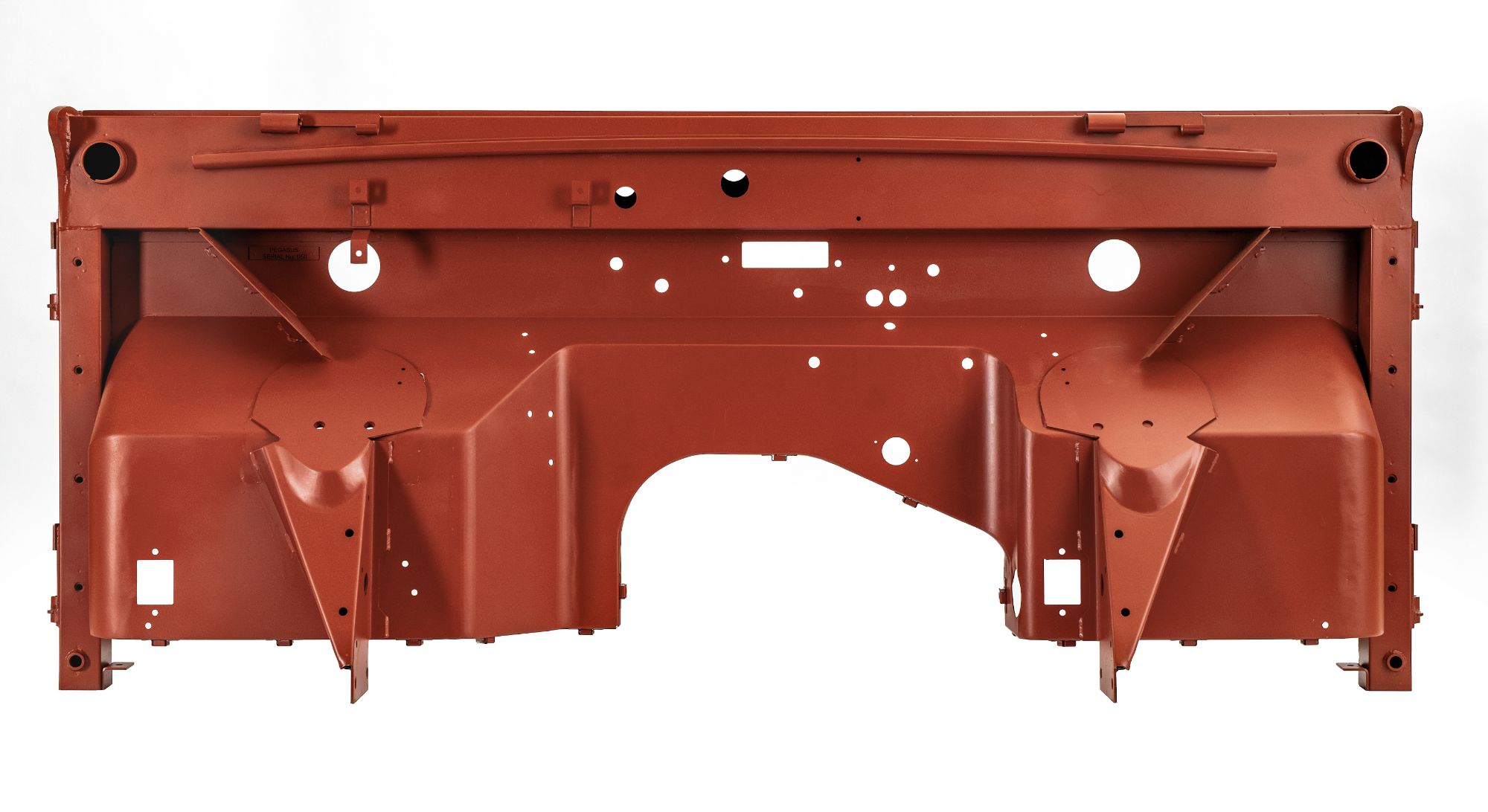 Help celebrate Land-Rover's 75th anniversary in 2023 with our replica 80" bulkheads. There are 5 different types to choose from, honouring The Rover Co. unique design features.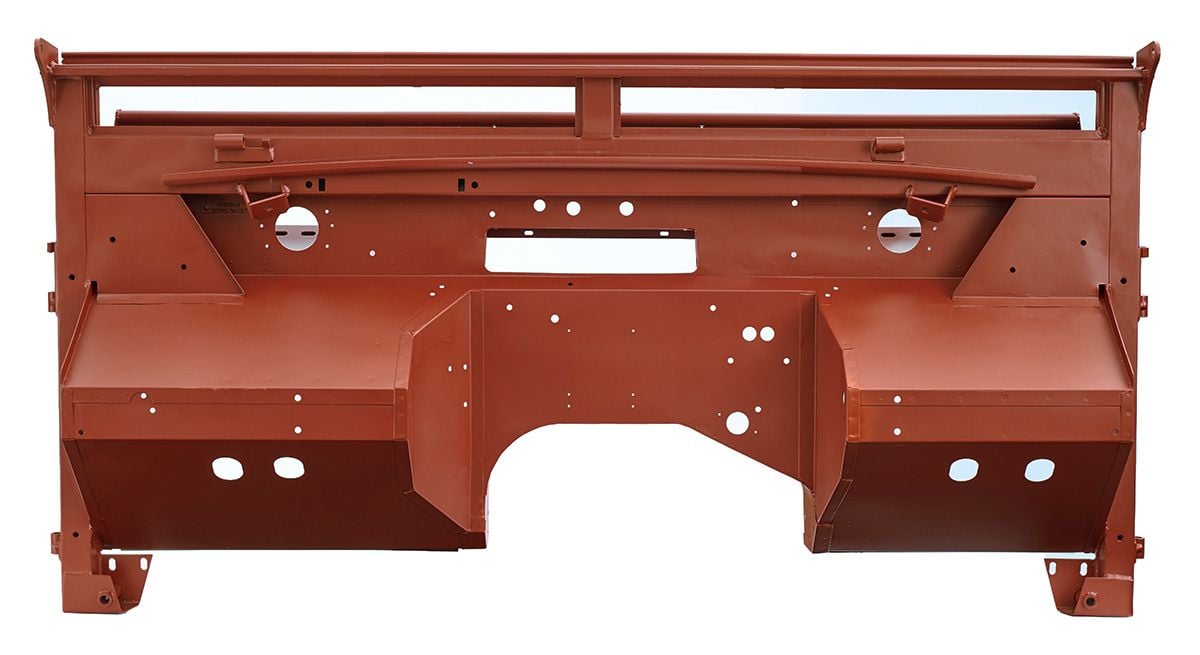 We are proud to welcome our new edition to the Series 1 family with 3 variant types, showcasing The Rover Co. new features and design.
Assembled on several major assembly jigs, which locate key mounting points
throughout the build process,
Built to 'universal' RHD or LHD specification
Surface finished with red-oxide, ready for the next paint process.
Made to fit exactly like the original manufacturers specification; endorsed by classic car insurers.
Long before fitting "new bulkheads" became a trend, Pegasus were devoted to reverse-engineering very precise drawings to replicate Rover's original specifications, using a three-dimensional CAD system. Each bulkhead part is skillfully fabricated and assembled using the same techniques as the welders back in the 1950s; helping to keep our rich history in the automotive sector alive as well as keeping your Land-Rover's true identity.