call us now on: 0044 (0)1737 764377
we shall be showing at the lro international show on 10-11th september 2022, peterborough - come say hello!
SERIES 1 80" / 86" / 88" NEW CHASSIS £1200
Pegasus Bulkheads are proud to announce
our new line of Land Rover Series 1 chassis.
Made to replicate the features and fitment of your original chassis.
Production has started, and we are offering our first batch of chassis for
£1200 per chassis + £300 shipping cost
In exchange for this incredible one time only deal we ask for your detailed feedback on fitment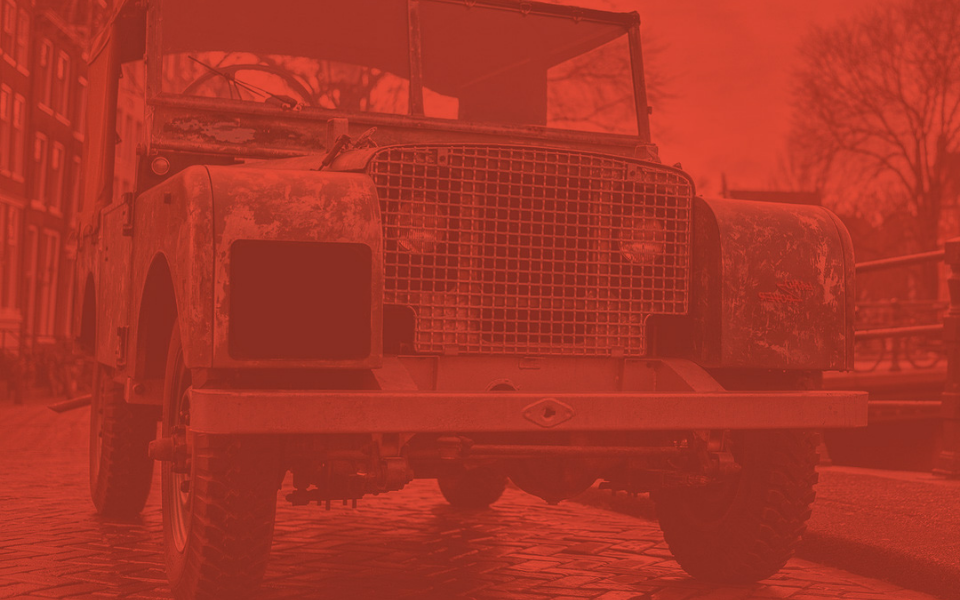 Assembled on several major assembly jigs, which locate key mounting points
throughout the build process,
Built to 'universal' RHD or LHD specification
Made to fit exactly like the original manufacturers specification; endorsed by classic car insurers.
Surface finished with red-oxide, ready for the next paint process.
Pegasus Bulkheads Limited has been manufacturing completely new bulkheads for over 10 years. We were one of the first companies to produce the brand-new Series 2/2a bulkheads on a commercial level. It's only until recently that we have started to reverse engineer other Series and Defender models.
Our 45 year history of restoring, maintaining and servicing these vehicles meant we have had the privilege to undertake such a re-creation. After restoring several repaired bulkheads ourselves, it became apparent that they all suffered similar corrosion problems. Once all the corrosion was removed, there was never much of the original bulkhead left. Not surprising really, as they have lasted well beyond their design life!
Due to this, we decided to produce brand-new bulkheads, all of which were non-existant at the time! Land-Rover were mostly ignoring their older vehicles, only interested in selling the new ones! However now they have launched their Heritage Department along with their magnificant workshop, awards are being won for the most impeccable authenticity and prices are firmly on the incline.
This is the reason why we are dedicated to Throughout the years, Pegasus Bulkheads has become very experienced in the production of these bulkheads and provide only the highest quality parts to make them.
Did you know that the Rover Co. were constantly upgrading their bulkheads over the years? They added new features and some were discontinued or superceded. In addition they only used very few part numbers. So Pegasus have introduced 'Type' numbers, all based on your Land-Rover's actual production date. This means we have noted all the variants (and there are lots of them), so that you can fit your brand-new bulkhead straight into position. For those of you who are lucky enough to still have a repairable bulkhead; all our repair sections will fit perfectly on your original unrestored bulkhead too.
Pegasus Bulkheads only use the highest quality parts, which are manufactured by our sub-contractors to the highest standard possible. They are laser cut, CNC press brake folded and then assembled by us, using motor industry methods and equipment; for the best quality appearance and dimensional accuracy. Being able to produce these high-quality parts is an important feature to Pegasus Bulkheads.
The build process involves using sub assemblies which are all built up on several major assembly jigs, which locate key mounting points throughout the build process. Professional spot welders are used to give an original appearance and adhere to the original design. The completed bulkheads are then trial fitted prior to leaving the works and surface finished in red-oxide primer.
Contact Us today to see if your bulkhead in stock. If not, the lead-time is normally 4-8 weeks from order and deposit, unless otherwise advised.
We can supply complete bulkheads and repair sections for:
We also accommodate upgrades for various conversions including V8 engines, brake servos and installation kits, not forgetting 4-cylinder and 6-cylinder variations. Repair sections can be purchased, which are designed for the experienced or amateur bodyshop. Our repair sections are mostly welded together and can be fitted without the use of a full assembly jig.
MADE STIFFER, STRONGER AND CORROSION FREE
All our parts are fabricated with very little pressing, which retains the metal thickness. Plus modern design and materials mean we can enhance performance, especially where weak and thin points were found; increasing both strength and rigidity by 50% in comparison to your original bulkhead - this means, not only does your bulkhead look original but it's tough enough to last like it's original too!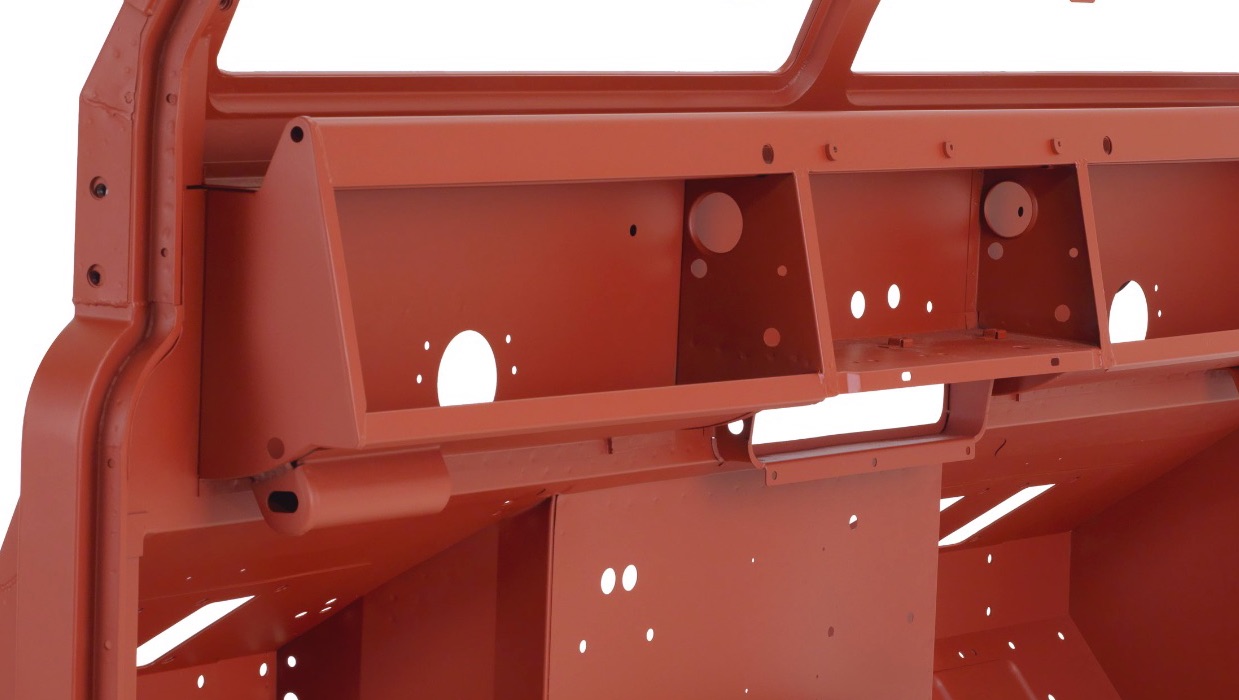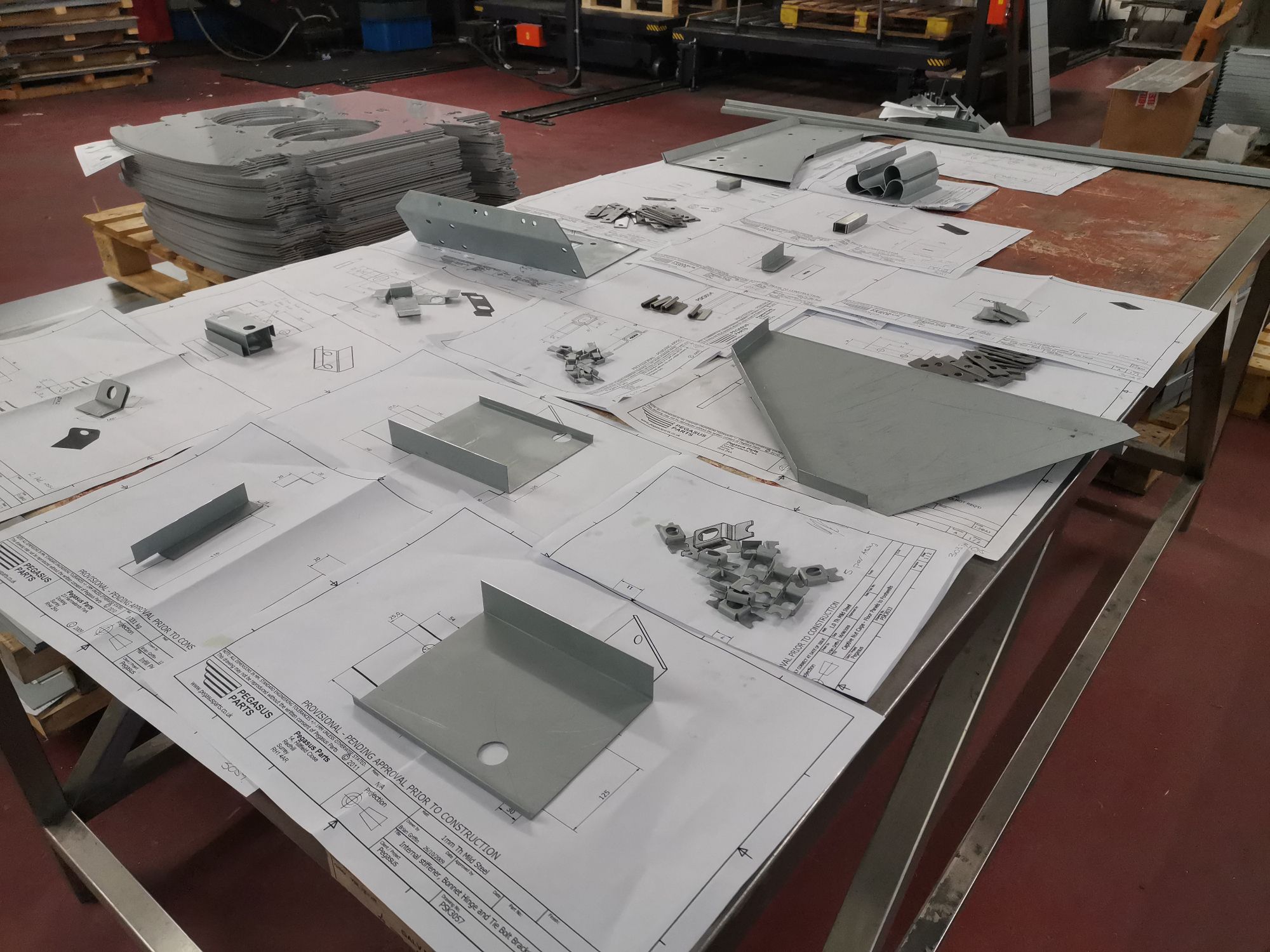 Our subcontractors use our drawings and flat patterns to cut and fold the finished parts. We have invested heavily in new tooling to develop a British made bulkhead that is equal to Rover's engineered parts.
Pegasus Bulkheads and their sub-contractors have many years of sheet metal working experience and resources and can reproduce all the original styles of pressing details, plunged holes, spire nut locations, footwell ribs etc.
SPOT WELDED LIKE THE ORIGINALS
Pegasus Bulkheads are built using spot welders just like the original bulkheads were made.
Most of the component parts are spot-welded or TIG welded together into sub-assemblies, which are then built up into the final assembly. The bulkhead is built up on our 36 reference point assembly jigs to ensure highly accurate bulkhead geometry.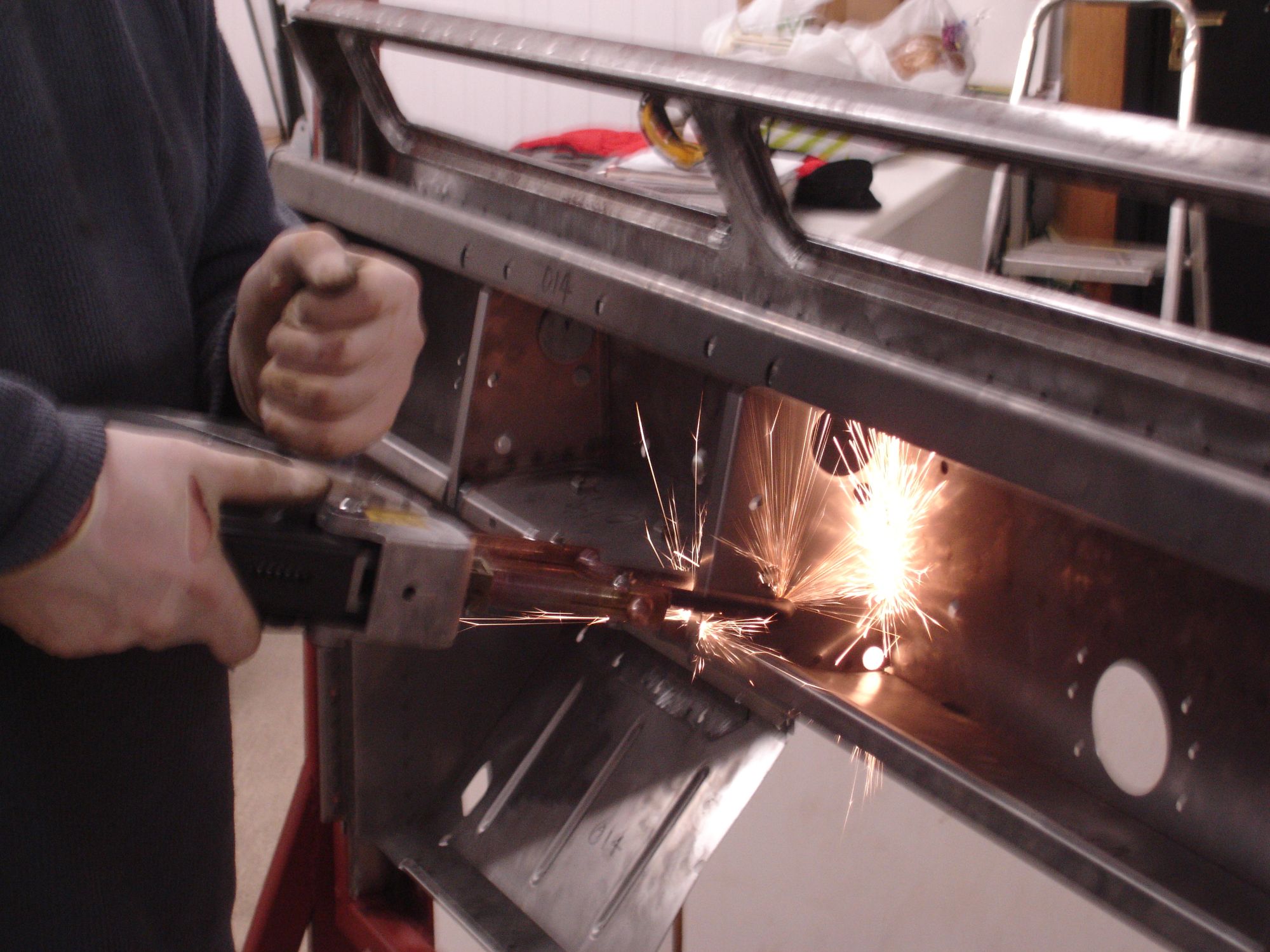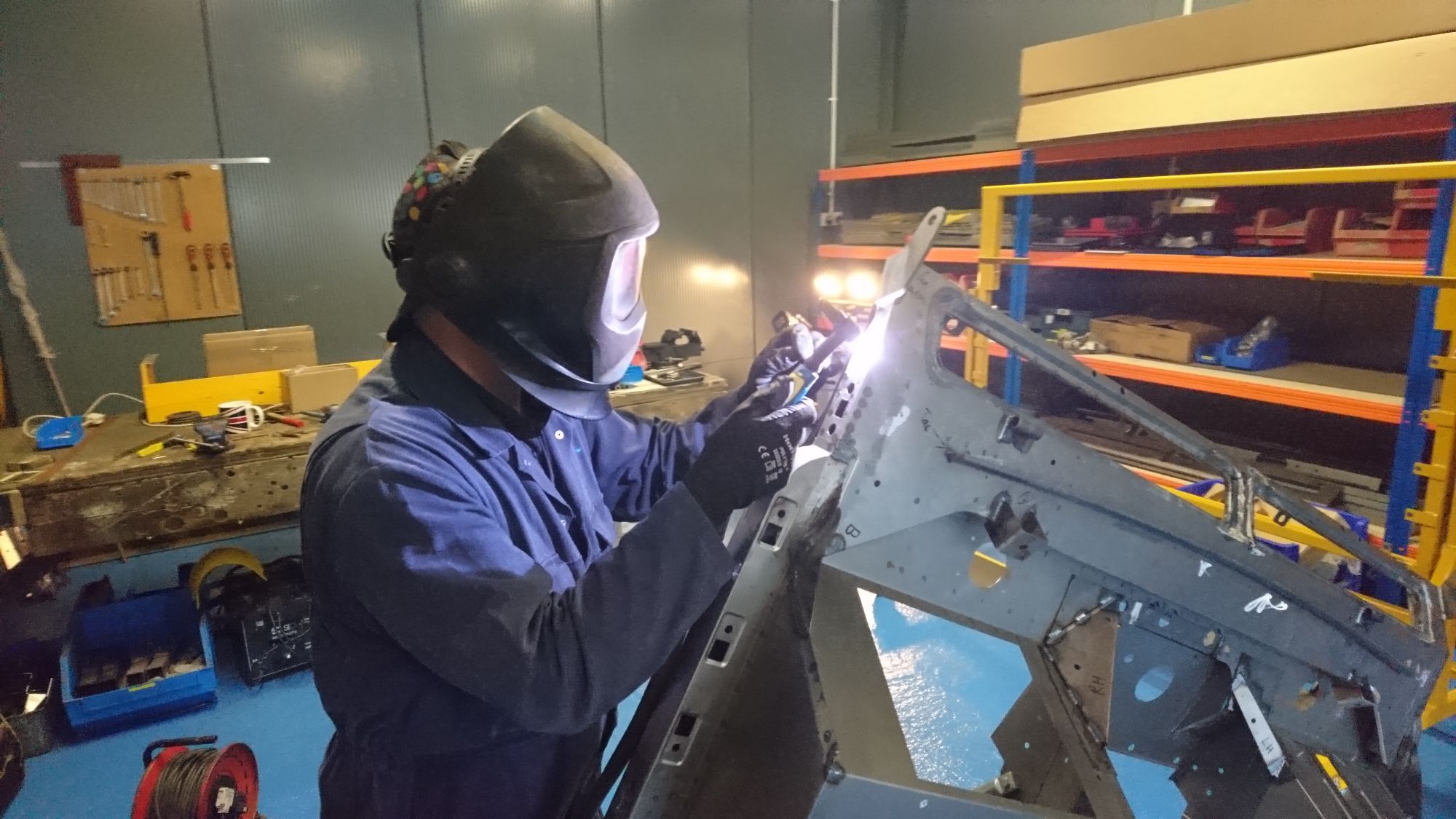 Pegasus Bulkheads use TIG welding on the final assembly 'heavy-duty' brackets, lap joints and butt joints.
All heavy duty brackets such as the bonnet hinges, tie rod brackets and bottom feet are welded into position using TIG as this replicates the original oxy-acetylene welding method that was used.
Pegasus bulkheads are made to the highest standards and we have complete control of the process, guaranteeing the quality of each finished bulkhead to perfection. Contact us today!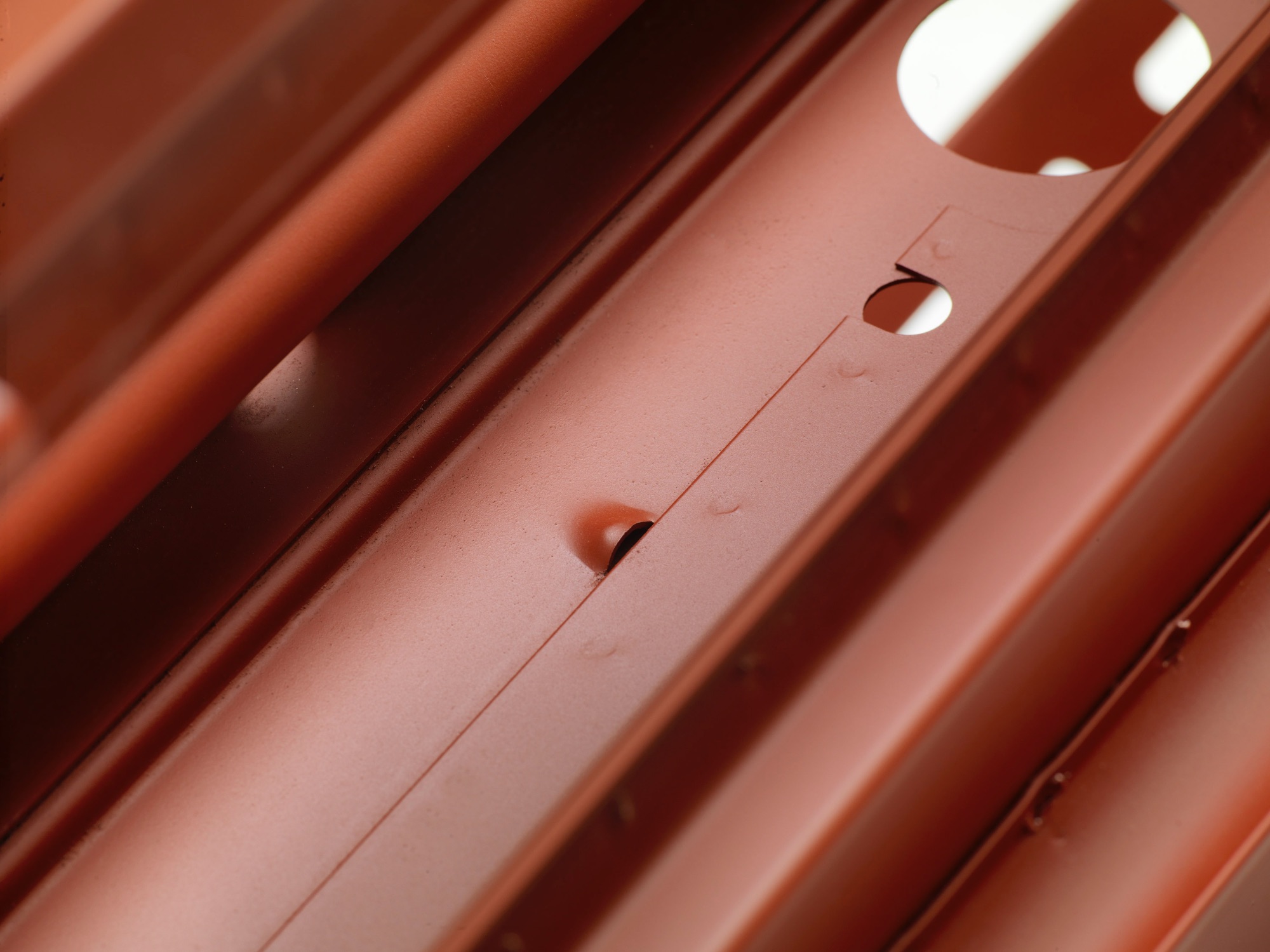 Series 2/2a - 'Finger Tip' press feature and hole for Wiper Motor Socket on the Parcel Shelf Z-Piece.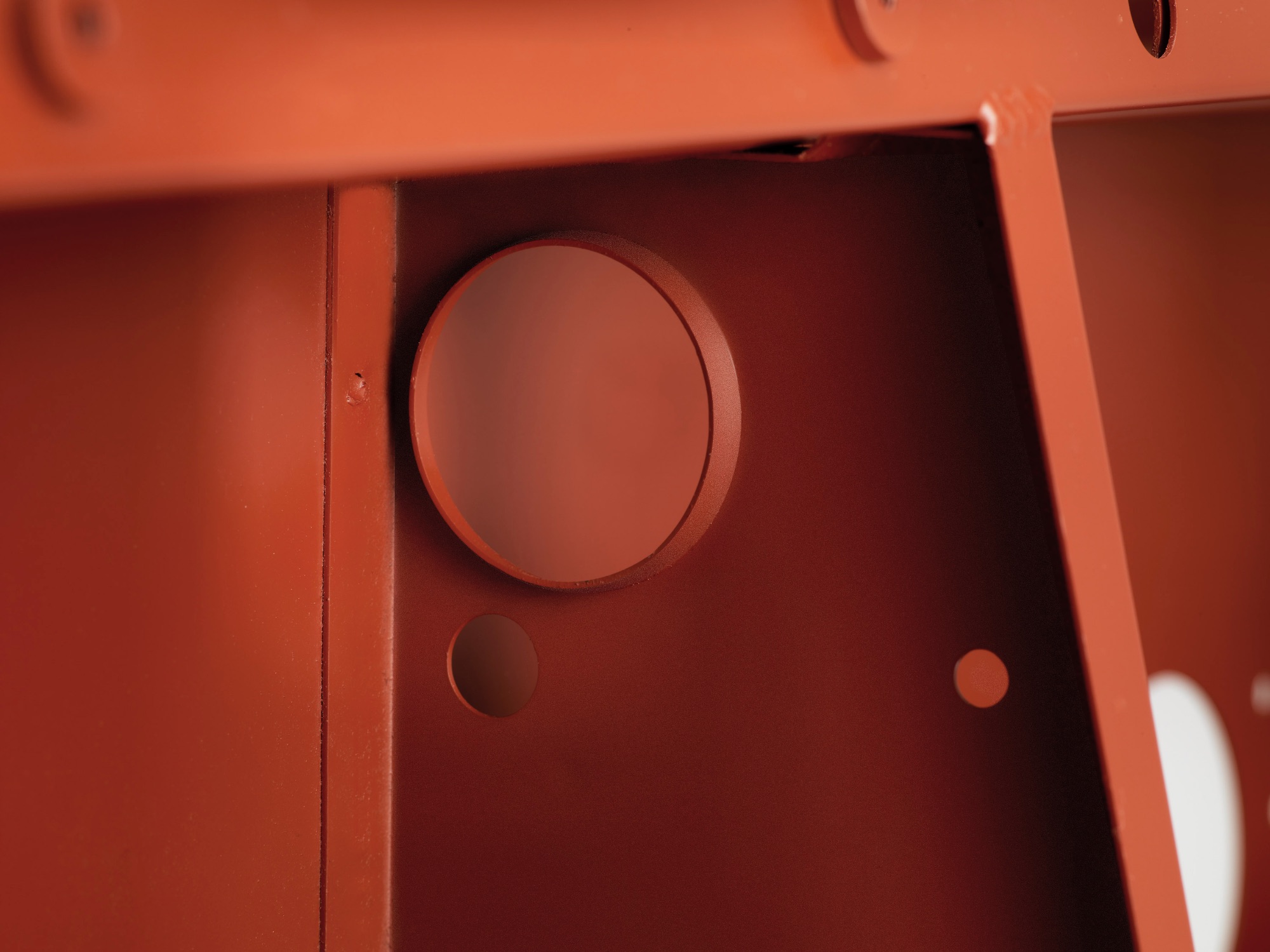 Series 2/2a - 'Plunged' hole for Round Heater Demister tube. This feature carries over to later bulkheads with the 'Flat' heater.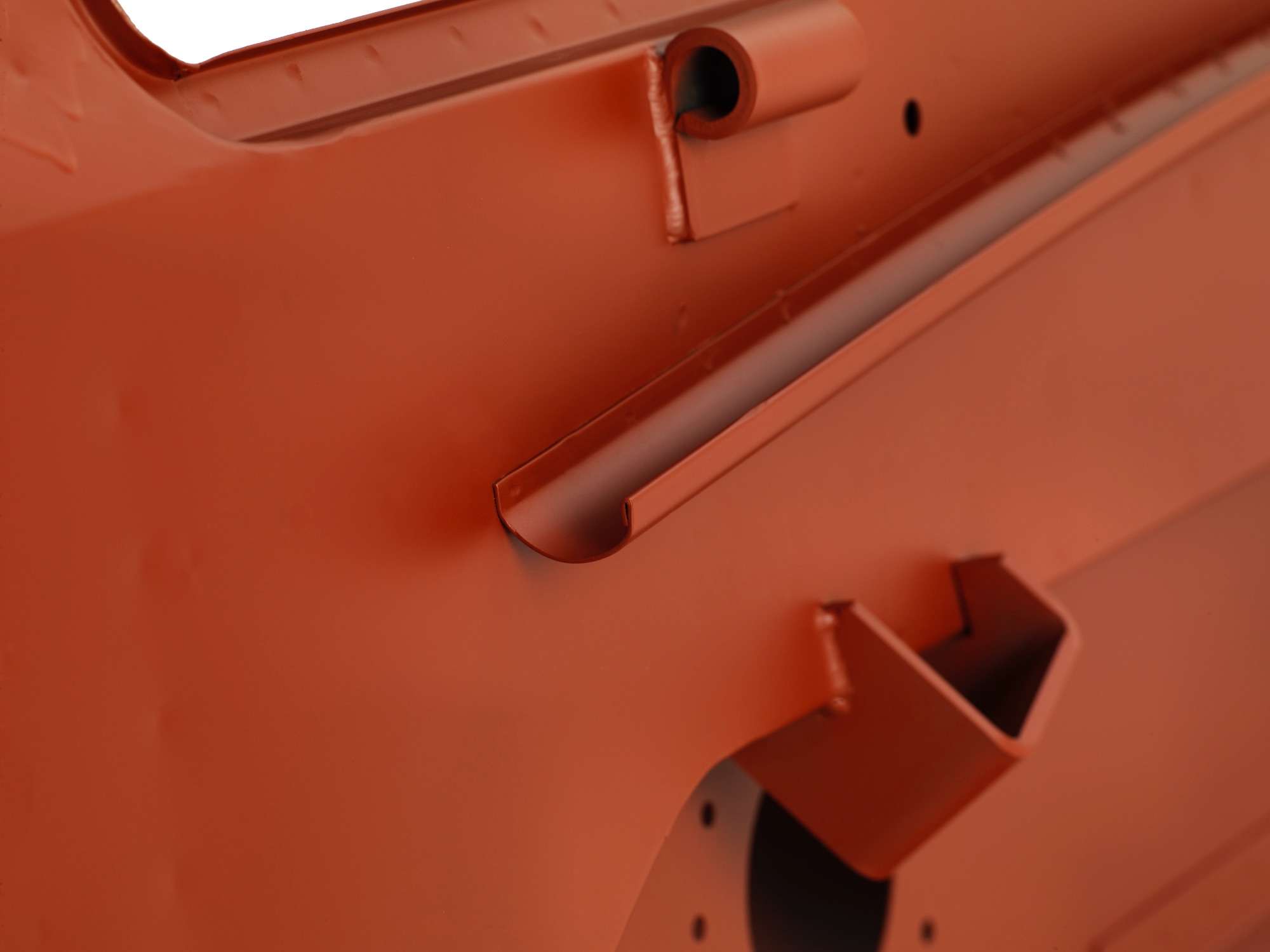 Series 2/2a - Rain Channel, with the correct formed hemmed lip.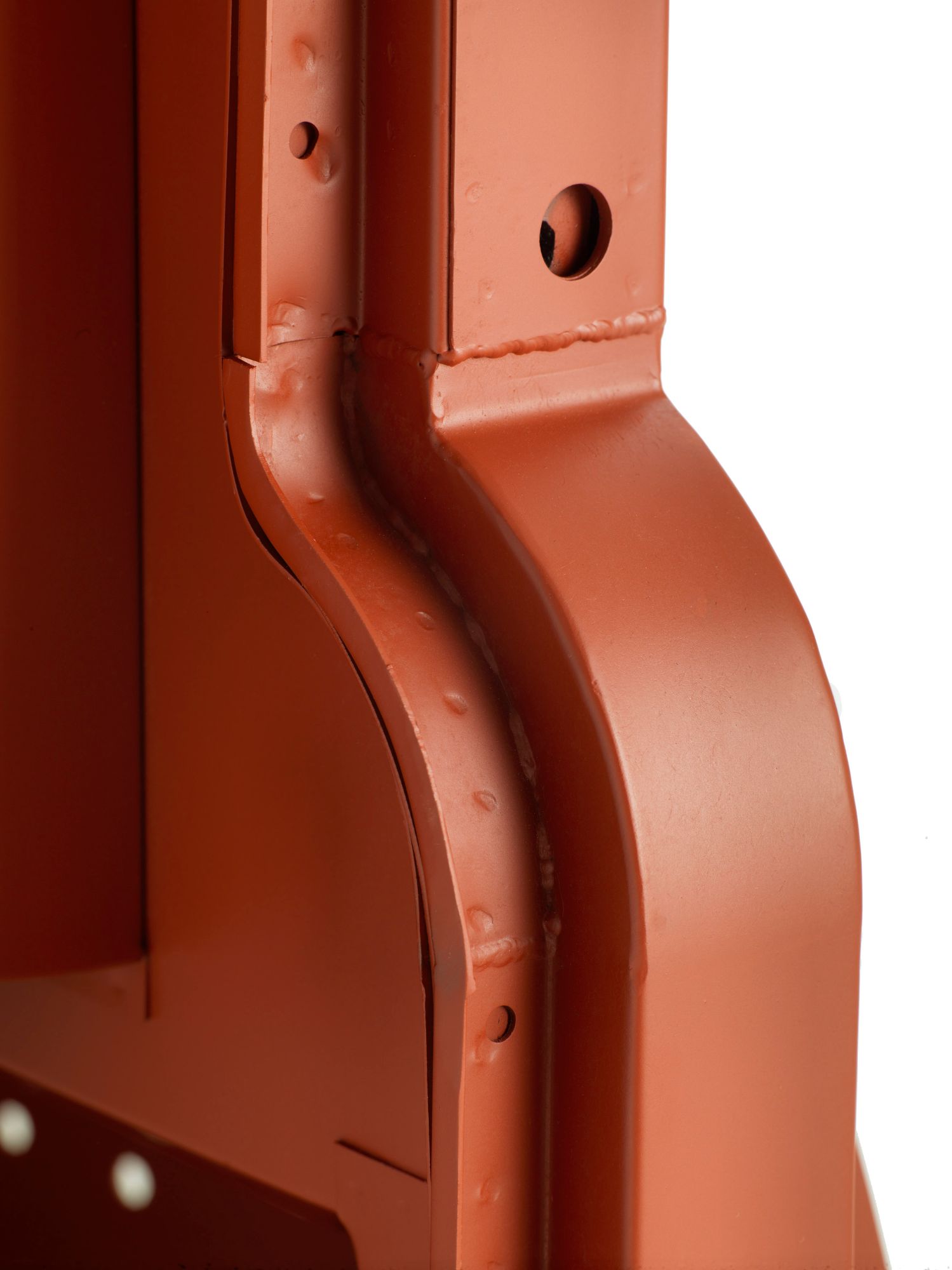 Series 2/2a/3 - Correct style door pillars with door seal channel extending the full height.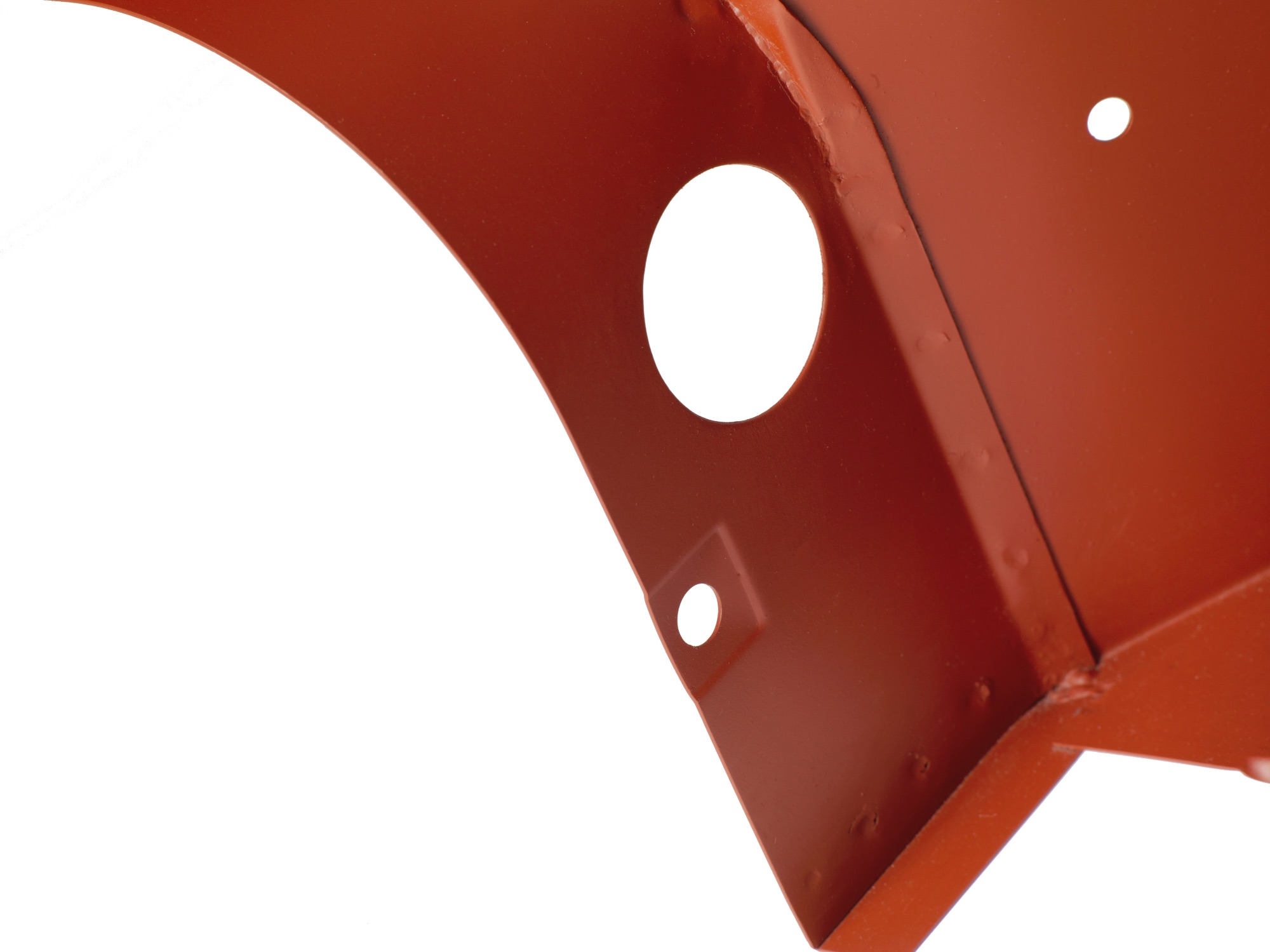 Series 2/2a - Pressed recess for panel Spire nuts on the gear box tunnel.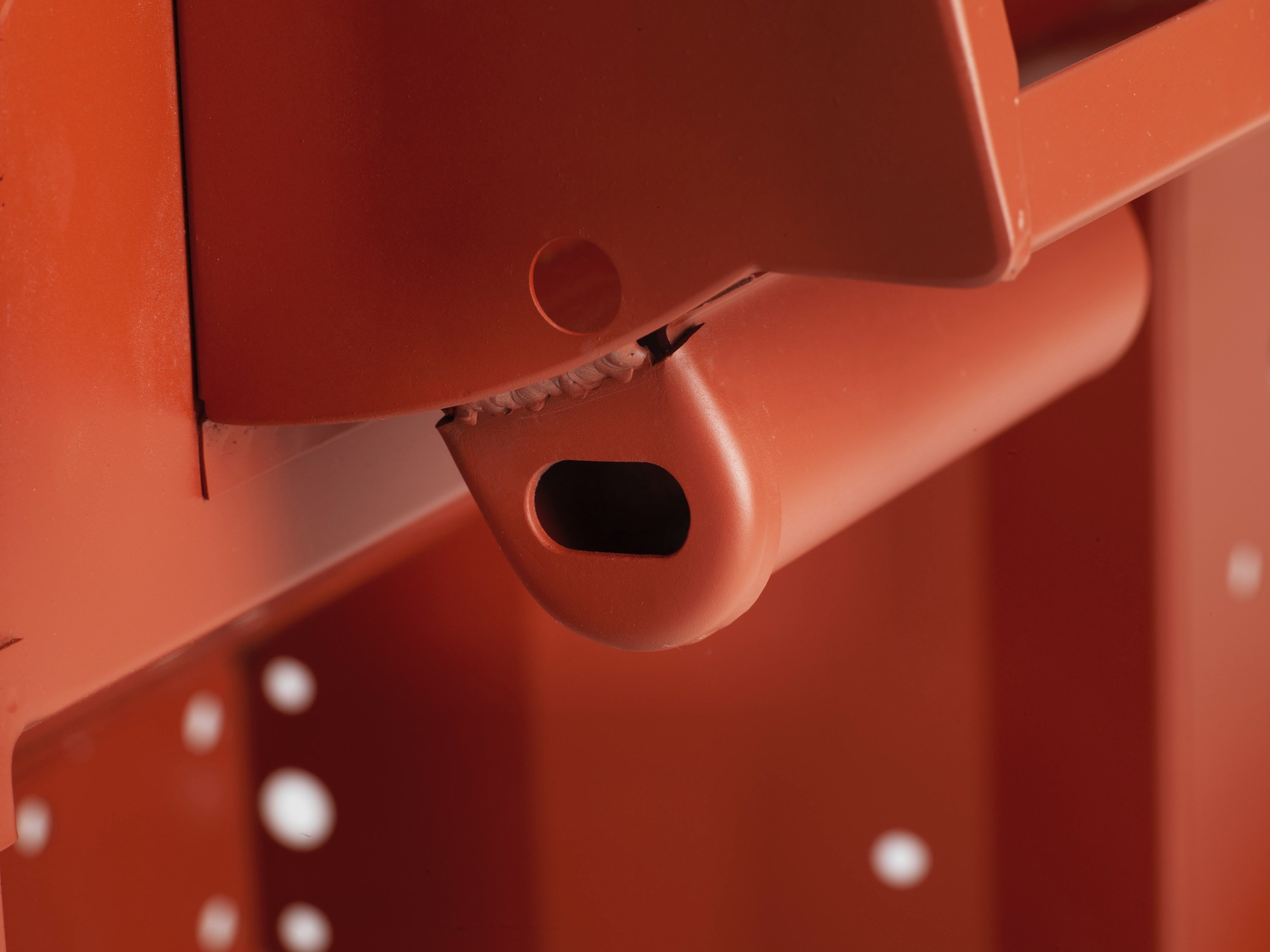 Series 2/2a - Door Check Tube End Caps. Press formed on our own tooling.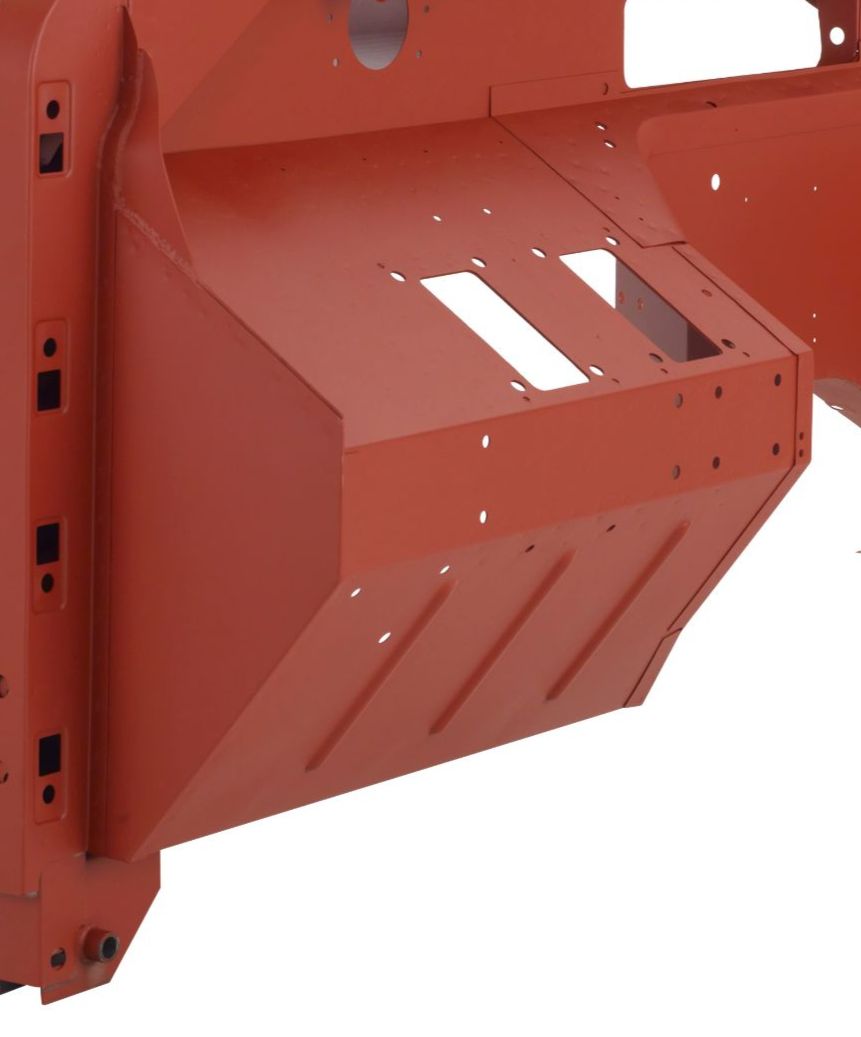 Series 2/2a - Footwells with the original style pressed ribs.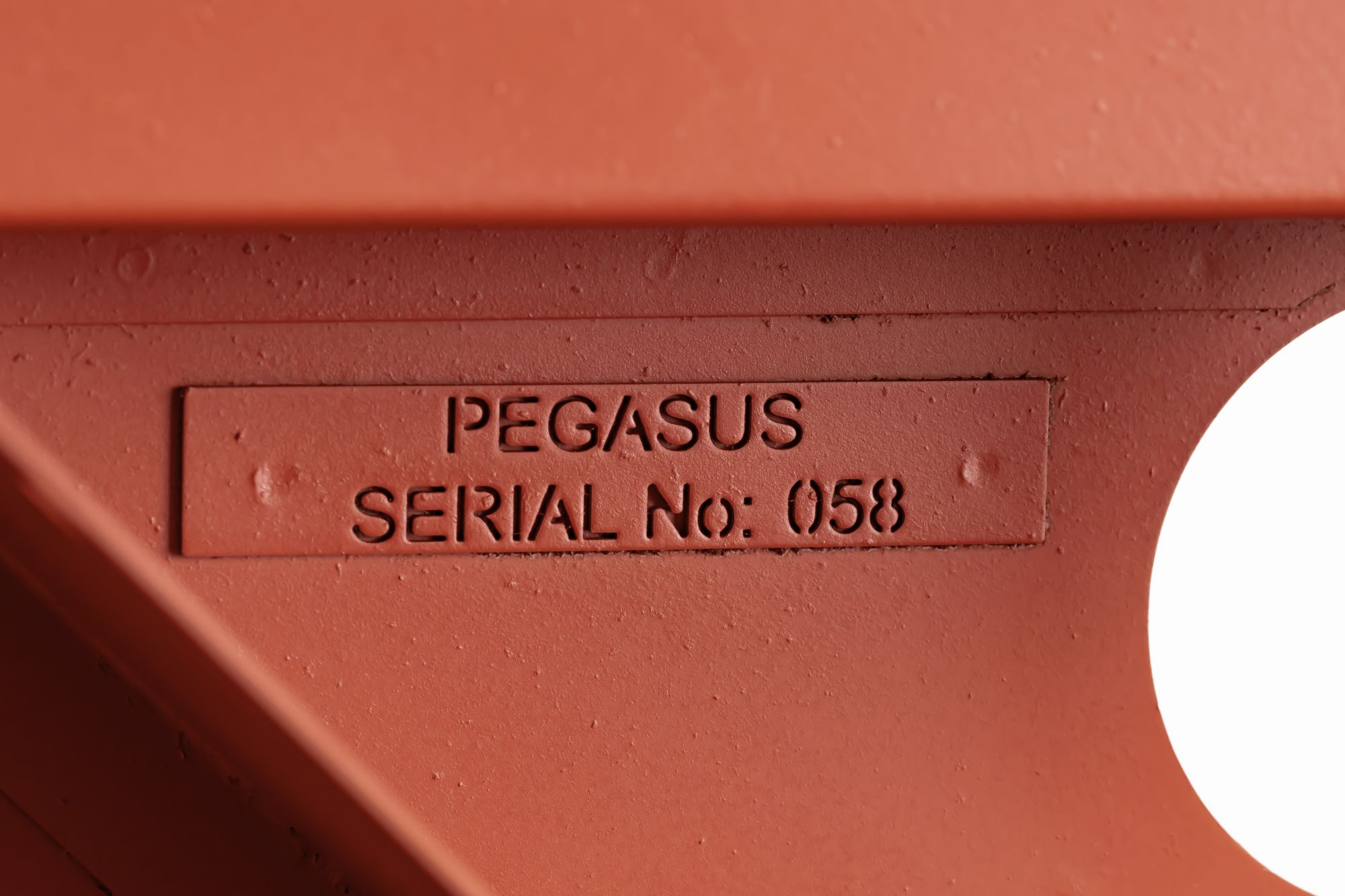 And finally look out for our signature strip, with your bulkheads very own laser cut serial number.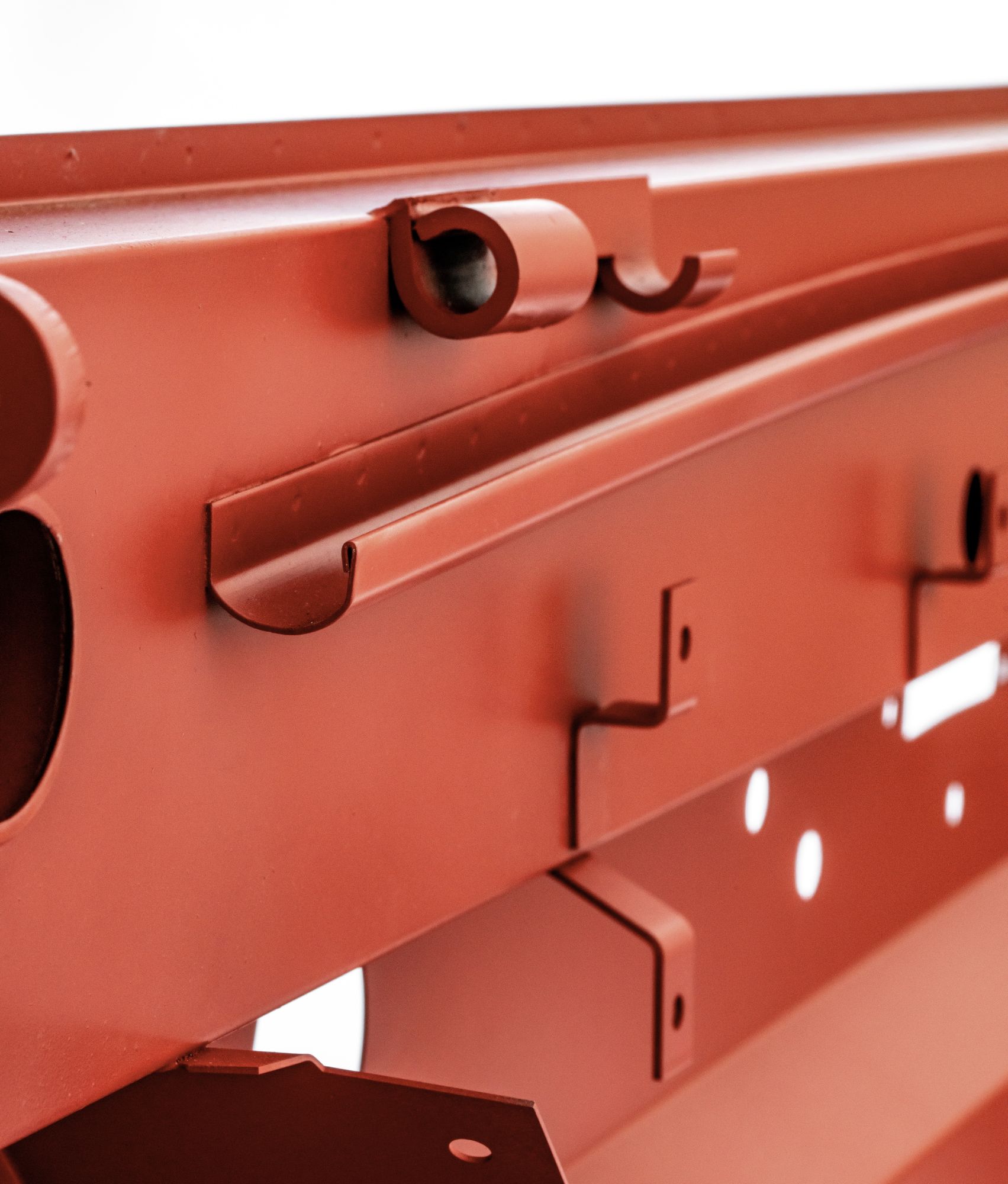 80" - Correct roll formed hinges for doors and bonnet.
Rain channel with hemmed front lip.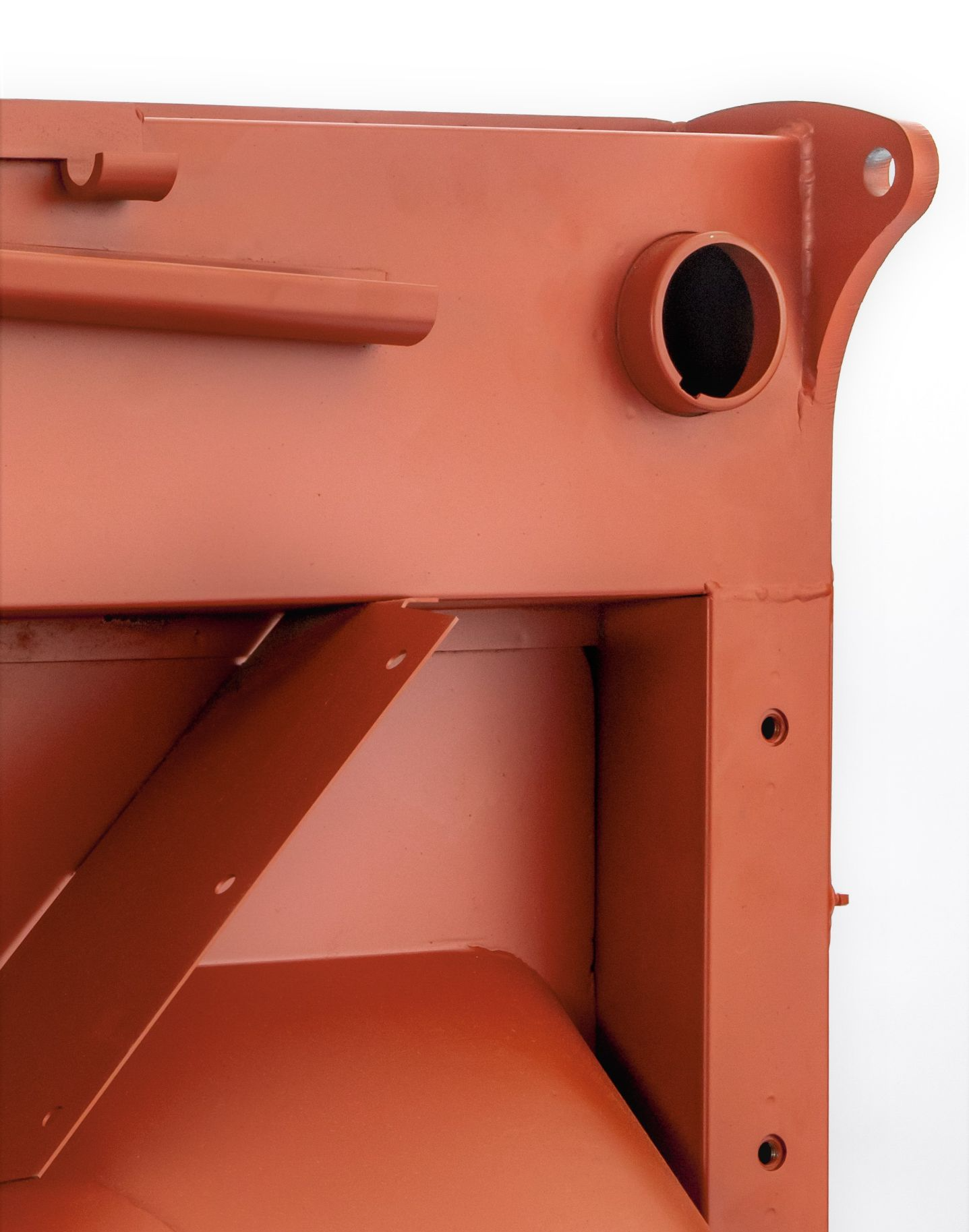 80" - Metal spun side lamp pods. Side lamp unit is not supplied with bulkhead.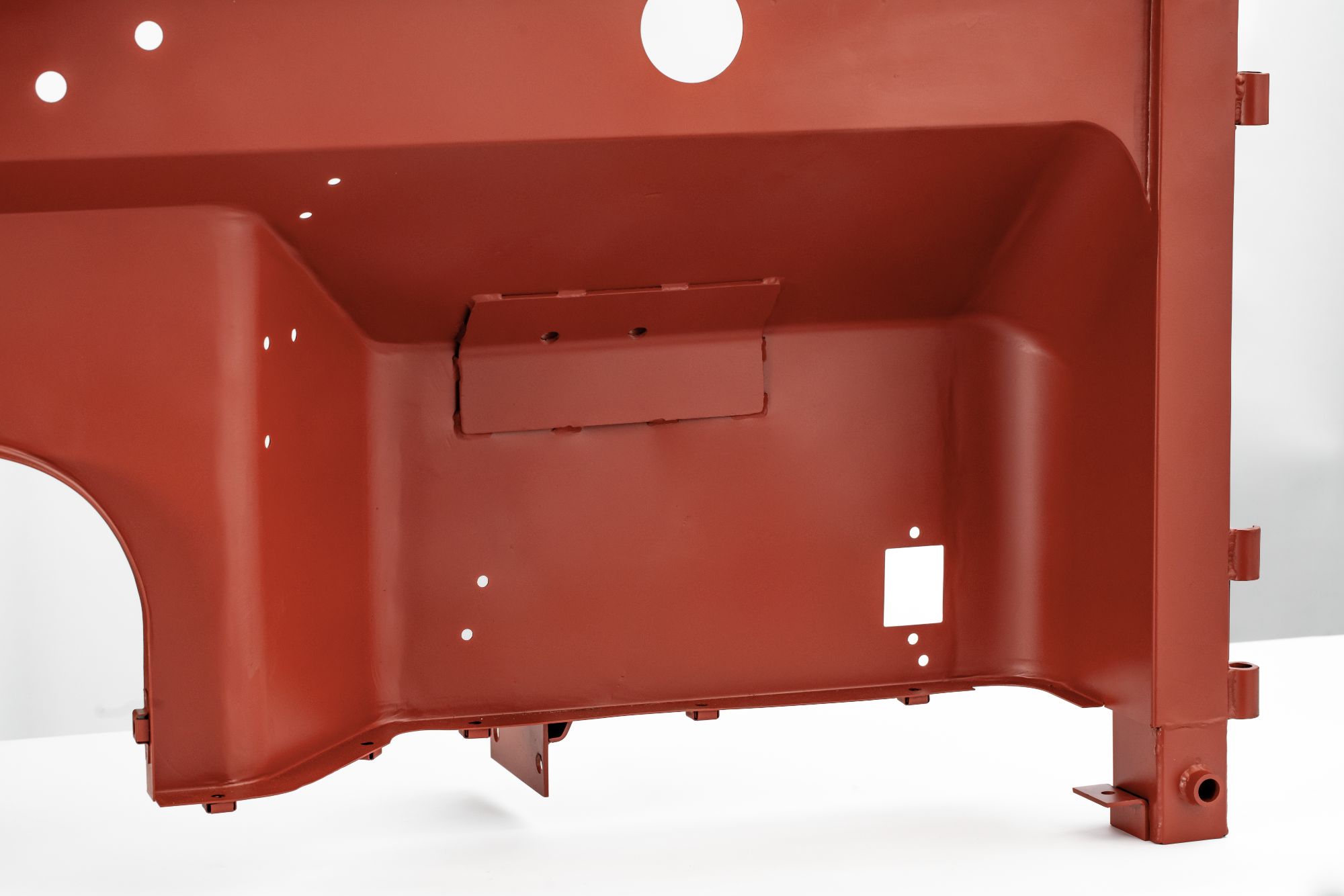 80" - Steering unit reinforcement plate fitted to footwell as required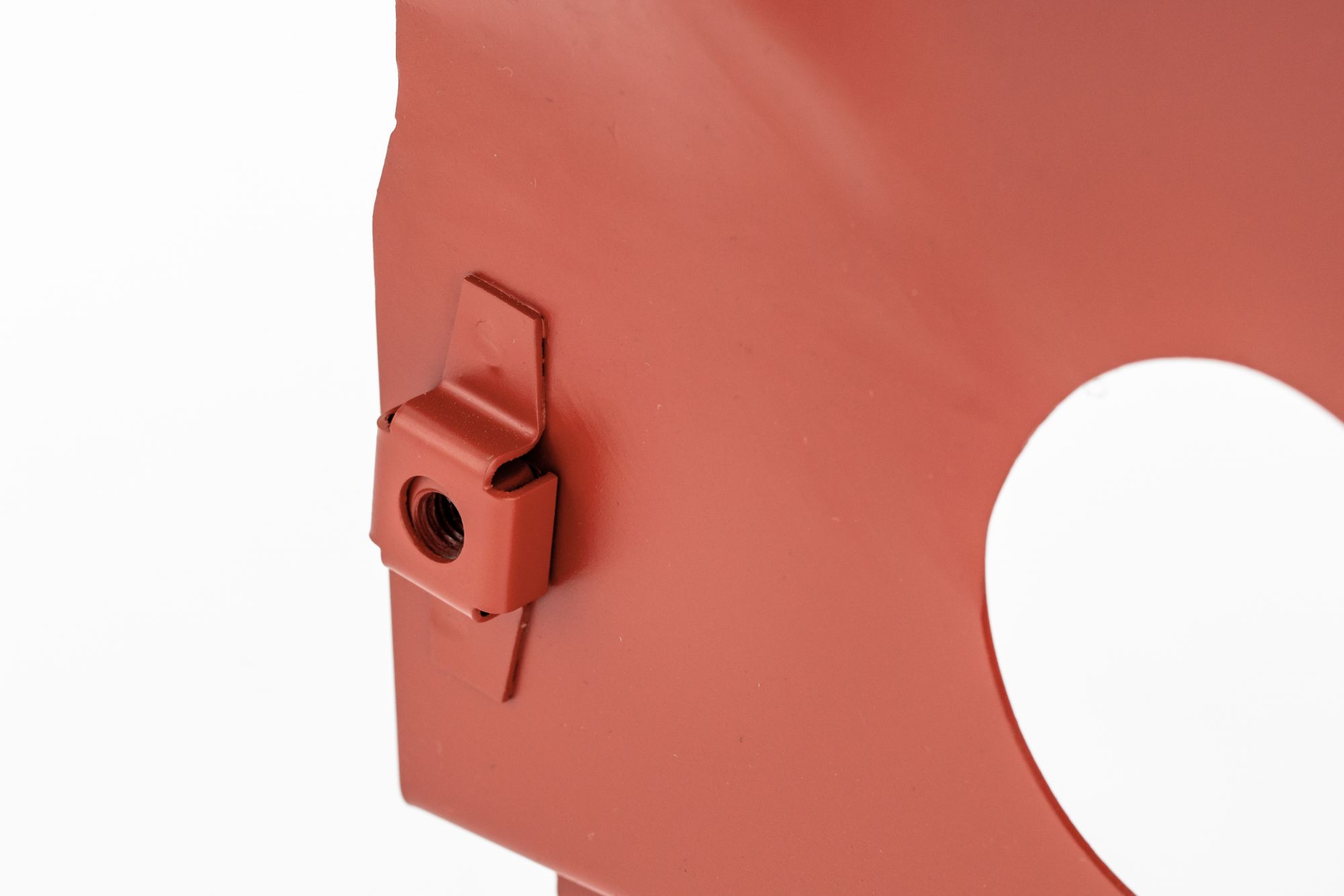 80" - Correct BSF annd 2BA threaded fasteners used throughout. Original style captive nut cages fitted.