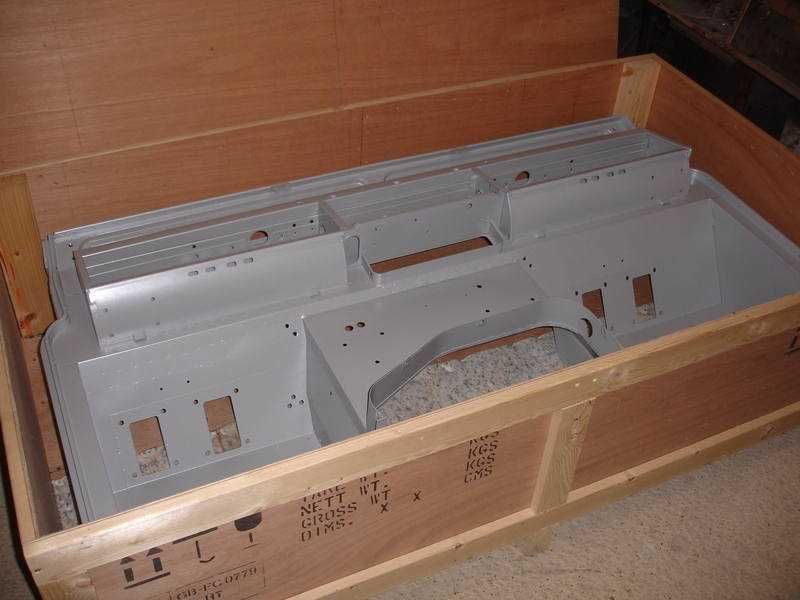 CRATE MEASUREMENTS
Length = 175cm
Width = 102cm
Height = 54cm (includes fork lift stretchers)
Gross Weight = 74kg
Net Weight = 26kg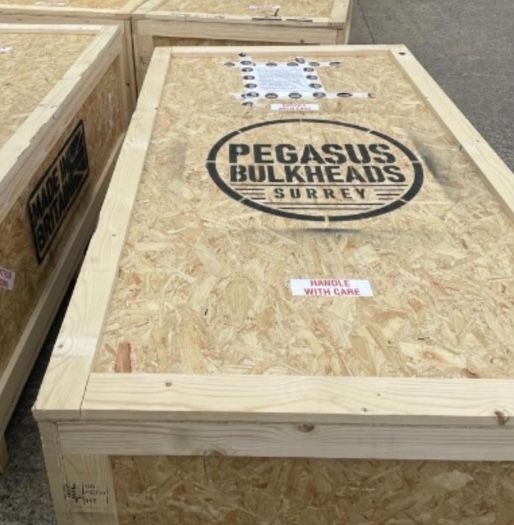 how much does it cost to ship my order?
Shipping prices vary from country to country - please contact us for an approximate price, however we prefer to get a final quote near to the time the bulkhead order is ready to be shipped, as prices can fluctuate.
All our bulkheads that are shipped overseas, leave us in a securely packed and specially 'made to measure' certified crate. We use a reliable courier service that will ensure your order is delivered safely.
If we are making arrangements to ship your order within the UK, up to 190 miles from our workshop in Surrey, your bulkhead will not need a crate for protection, because we use a courier service that we know and trust. He will ensure your bulkhead is delivered with the best tender loving care!


do you ship to my country?
Yes, Pegasus Bulkheads ship all over the world. Please order as normal and at the checkout stage a drop-down box will appear to contact us for a shipping quote.
will i need to pay customs duty?
Every country has different rules, so we would advise that you contact your local customs service to find out more about the import duty costs in your country.