blog not all bulkheads are built the same
"It has always been important to support individuals, companies and organisations that preserve our automotive heritage. The restoration and preservation of classic cars keeps our rich history in the automotive sector alive for future generations. As we move towards electrification and ever more stringent regulations, in my view it will become even more important to support and protect our classic automotive heritage."
Part of our responsibilities as custodians include staying true to Land-Rover's heritage, and we hope you agree the primary purpose for us all, is to preserve these iconic vehicles for the next generation to see for themselves how a Land-Rover really looked when it came off the production line.
We have had the opportunity over the years to view an enormous number of different bulkheads and make notes regarding their individual characteristics and the varying details that inevitably occurred.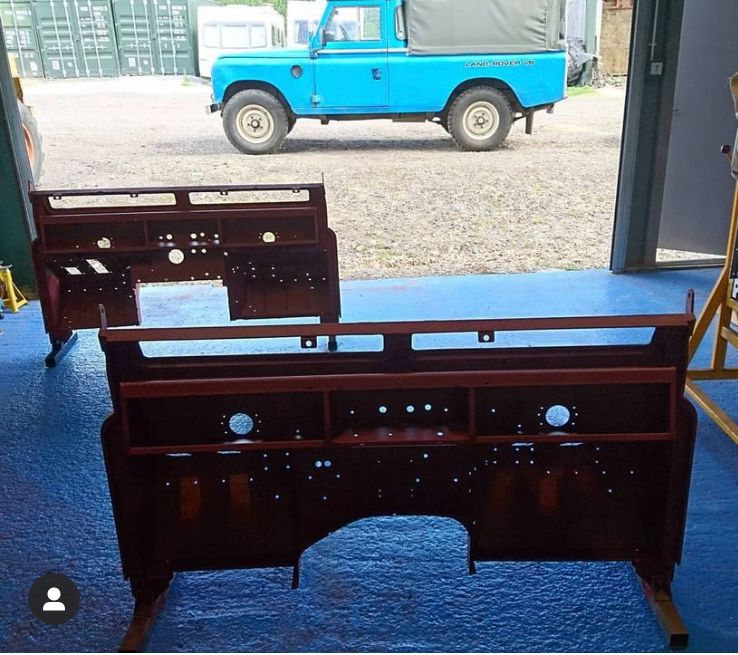 Anybody familiar with the Series 2 and 2a bulkhead is probably aware of the most obvious changes that occurred: screw vent controls to quadrant type, round heater to flat heater, double wiper motors changed to single cable drive motor, angled tie rod brackets to straight type.
A cursory look through the parts catalogues and viewing vehicles in the flesh pointed to rather a lot of changes over a 13-year production period just for the Series 2 and 2a models. At the last count there are about 40 changes just to the 4-cylinder, civilian specification, bonneted control models only.
And what about the 6-cylinder, 24-volt FFR and Forward Control models, all have their own bulkhead types!
It's taken our founder Paul Halley, hundreds of hours over the past 10-years using every technical means to systematically search for, collect and analyse all the available information about the important changes and upgrades the Rover Co. made since 1948 to 1990. Then, finally documenting it all into three-dimensional CAD drawings.
Here is a list of all the different models we can make to order now:
5 Types of the 80" Series 1 models.
3 Types of the Late Series 1 models.
11 Types of 4-cylinder Series 2 civilian models,
3 Types of the 4-cylinder Series 2/2a (24-volt FFR) models,
4 Type of the Series 2a, 6-cylinder models.
5 Types for the Series 2a and 2b Forward Control models.
1 Type of the Series 2a Lightwieght Upper Vent Panel
5 Types of 4-cylinder Series 3 models
2 Types of the 109 V8 Series 3 models and
2 Types of the Series 3 Lightweight Upper Vent Panel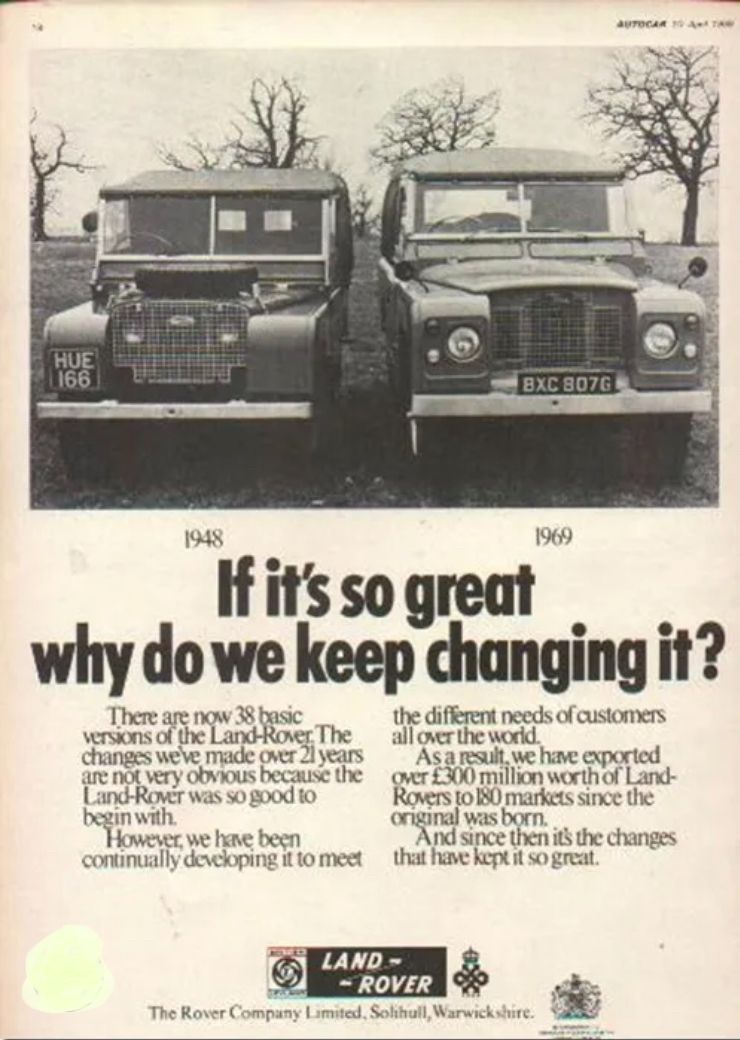 This is the reason why we call our bulkheads bespoke and why we ask you for your Land-Rover's production date. There are so many different types to choose from - all because 'The Rover Company' made so many changes and upgrades over the years AND why they are so great!
By doing all this research, we can now build you an exact replica of your old bulkhead; not only is it easier to fit into place, but historically you will be keeping your Land-Rover's true identity and potentially increase your vehicles value in the future.
Below is a fine example of an 80" Series 1 Land-Rover being restored to showroom-new condition, which has our 80" Type 5 bulkhead (without the side lamps) fitted to the vehicle. It truly is the perfect combination of old meets new! You may have seen it featured in several magazines and shows over the summer. Click HERE to see it at the Land-Rover Legends show in June 2022.
if you like this, then why not subscribe to our newsletters?